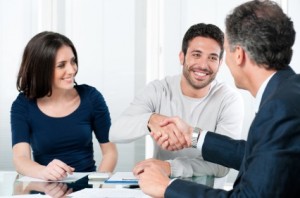 Motivational events can be challenging to 'get right' in many companies. If they feel too 'produced', employees can perceive them as insincere or silly. On the other hand, if they're haphazard and unorganized, the company's reputation with its most valuable workers can suffer.
With so much on the line, how do you create an event that generates the best results? Here are four tips:
1. Involve employees in planning.
The best way to create an event employees like is to engage employees (at all levels of the company) in the planning process. This is not the same as creating a committee that makes all of the decisions – that is a role reserved for you. However, employee engagement in terms of surveys, a focus group, a working session, etc. can help set the stage for success.
2. Create content that resonates professionally and personally.
Self-improvement is a big part of what many employees would benefit from, whether it's career-oriented or personally focused. Make sure your program or event provides content of both types, and consider having employees themselves present on strategies and techniques that have worked for them.
3. Take gender and culture considerations into account.
If your motivational event will have a keynote speaker or if it's going to be specific to a given department (like sales), you need to consider the makeup of the group you're going to be engaging. It's easy to fall into a trap by selecting a speaker or developing a program that will primarily appeal to one segment of your audience.
Don't let this happen – try to keep content gender-neutral and culturally sensitive. And if you're going to have a keynote speaker, make sure she or he is the right fit when these considerations are taken into account as well.
4. Intentionally mix employees at all levels.
Don't let the hierarchy of the workplace overtake the nature of your event. Configure programs and activities so that employees mix it up – between departments, between groups (labor and management, for example) and between levels (from a summer intern to the CEO). This egalitarian configuration and consciousness will go a long way toward creating the right atmosphere for an event that truly motivates your people.
The sign of a successful employee motivational event is that attendees leave feeling that they have been motivated, and not that they have been told to be, act or feel motivated. These four tips can help you craft an event that results in the power and impact you seek for your workforce.
Learn more about corporate event production in Washington DC by contacting TalkingTree Creative today. Call us at 202-684-2225 or email Craig Weisbaum, President & CEO at craig@talkingtreecreative.com.
About TalkingTree Creative
TalkingTree Creative is an event production company that creates memorable experiences and lasting impressions on screen, on stage, and online. Headquartered in Washington D.C., TalkingTree Creative serves clients in the corporate, non-profit, association and government sectors as a leader in the event production field, infusing its work with elements of creativity, entertainment and engagement.
For more information, please visit talkingtreecreative.com. Follow TalkingTree Creative on Facebook, Google+, LinkedIn, and Twitter, to stay up to date with our latest projects. Get a dose of visual inspiration by checking us out on YouTube and Pinterest as well.