Planning a major event for your company can be a daunting task. There are multiple factors that go into planning an event, such as sound, lighting, video, seating, etc.  One method that is used for event planning is hiring AV companies to provide the lighting, audio, video projection and staging.  While they will provide the necessary services, your event may not get the attention to detail and planning that it deserves. Your company may be getting a prefabricated event planning package that covers your basic needs, but doesn't make your event as effective as it could be.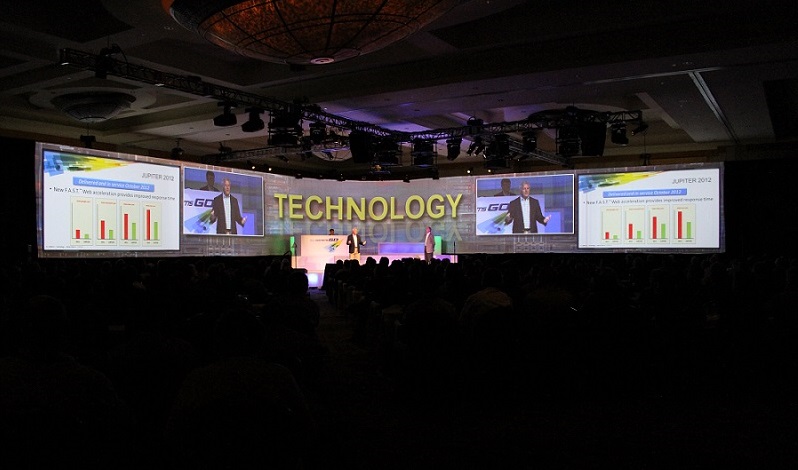 With an independent producer like TalkingTree Creative, information about your company and brand is gathered in order to develop a unifying theme that resonates with the audience. AV companies usually don't provide the in-depth personalization and attention to detail that independent producers can provide. Independent producers act as the nexus of the production,  looking at the event holistically and considering the overall effect of the production with elements such as décor, registration and program flow.
At TalkingTree Creative, we will strive use your event to create an environment of communication between you and your audience. We believe that in order for you target audience to retain information, they have to be entertained and affected on a personal level. It's a method that causes people to retain information and care about your business or brand. TalkingTree Creative will create this type of engagement for your event through dynamic messaging for your audience.  We handle multiple types of events for your business including product roll outs, galas, award shows, sales and trade conferences, client or employee appreciation events, motivational experiences and many other events.
TalkingTree Creative initially began as a song publishing company over 25 years ago. Now we do everything from event production to virtual events and entertainment production. We communicate client stories in captivating, creative ways. We match our storytelling skills with high production values so the finished piece is clean, professional, and exciting. We make sure that the feelings and experience that someone takes away from the media presented is a positive one.
Let TalkingTree Creative handle your media campaign and let us provide you with the entertainment factor. Contact us today to get started.
Follow TalkingTree Creative on Facebook, Twitter,Google+, and LinkedIn to stay up to date with our latest projects. Get a dose of visual inspiration by checking us out on YouTube and Pinterest, too!