You could spend all day researching the best methods to drive traffic to your website and still not know all of the methods available. And while there's plenty to be said for search engine optimization, campaigns, ad words, and the myriad of other techniques out there, sometimes simple is better. With that in mind, lets take a look at a simple method you can use to direct traffic to your website and social media accounts from your YouTube channel.
The sidebar on your channel gives you some space to add links to lots of different websites. All you have to do is log into your account, select "my channel," and then click the edit button next to "About (your user name's) channel," which is located in the right sidebar. From here, click "Add a new link," fill in the entry fields, and then click "Add." The link will now be displayed in the sidebar on your channel's page. You can use this feature to add links to your website, Facebook, Twitter, etc. In addition, "YouTube actually provides the ability to connect those accounts directly with your YouTube account for better interaction and highlighted promotion." This is just one more easy technique you can use to drive traffic to your website and social media using video.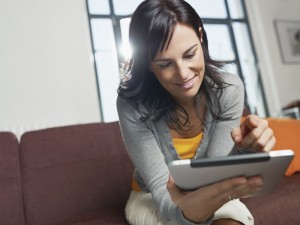 TalkingTree Creative initially began as a music production company over 25 years ago. Now we produce everything from original videos to live events and entertainment. We communicate client stories in captivating, creative ways. We match our storytelling skills with high production values so the finished piece is clean, professional, and exciting. We make sure that the feelings and experience that attendees take away from the media is a positive one.
Follow TalkingTree Creative on Facebook, Twitter, Google+, and LinkedIn to stay up to date with our latest projects. Get a dose of visual inspiration by checking us out on YouTube and Pinterest as well.
Source
http://www.pixability.com/blog/moving-traffic-your-youtube-channel-your-website-sidebar-links