A common criticism of YouTube is that its comment moderation system needs to be changed. Its emphasis on showing the most recent comments means that relevant comments are often pushed out of the way by more recent comments that may or may not add to the conversation. In many cases, crude or spam comments supplant thoughtful, well-written comments merely because they were added more recently.
However, that's about to change with the introduction of YouTube's new comment moderation system for uploaders. The system was debuted this week for a select number of uploaders, and will be available for all content creators by the end of this year.
The new system emphasized three factors that determine the relevancy of a comment which are, according to cnet, "community engagement by the commenter, up-votes for a particular comment, and commenter reputation." In this way, comments from the video uploader or channel owner will be given top priority.
YouTube product manager Nundu Janakiram said that the goal is to improve the ability of content creators to direct the conversation around their content. According to cnet, "The moderation tools for uploaders and channel owners include the ability to review comments before they're posted, blacklisting certain words, and whitelisting specific commenters so their posts will always be approved."
Many have noted that with its new comment system, YouTube (which is owned by Google) is also trying to promote its fledgling social network Google+. The new system requires commenters to have a Google+ account. In addition, comments made on Google+ posts that contain YouTube links will show up on YouTube, and Google+ users can also participate in YouTube comment threads on Google+.
Whether or not this will lead to the take off of Google+ remains to be seen, but what is certain is that content creators will now have increased control over the conversations surrounding their content.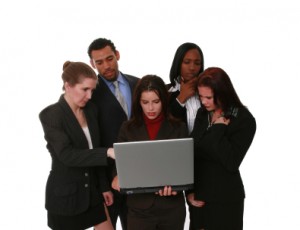 TalkingTree Creative initially began as a music production company over 25 years ago. Now we produce everything from original videos to live events and entertainment. We communicate client stories in captivating, creative ways. We match our storytelling skills with high production values so the finished piece is clean, professional, and exciting. We make sure that the feelings and experience that attendees take away from the media is a positive one.
Follow TalkingTree Creative on Facebook, Twitter, Google+, and LinkedIn to stay up to date with our latest projects. Get a dose of visual inspiration by checking us out on YouTube and Pinterest as well.
Source
http://news.cnet.com/8301-1023_3-57604431-93/youtube-gets-the-yuck-out-in-comments-cleanup/