Imagine being part of an audience encircled by a 125-foot wrap-around media screen and in the middle, a multi-level stage.  Then, think of the sensory immersion you'd experience as that screen set aglow with nearly fifty successive video and media pieces, graphic slides, music, and theatrical lighting. As the montage of images flashed around you and keynote speakers presented motivational accomplishments and goals, you'd feel your skin erupting with goose bumps: the fusion of image and sound provoking your emotions.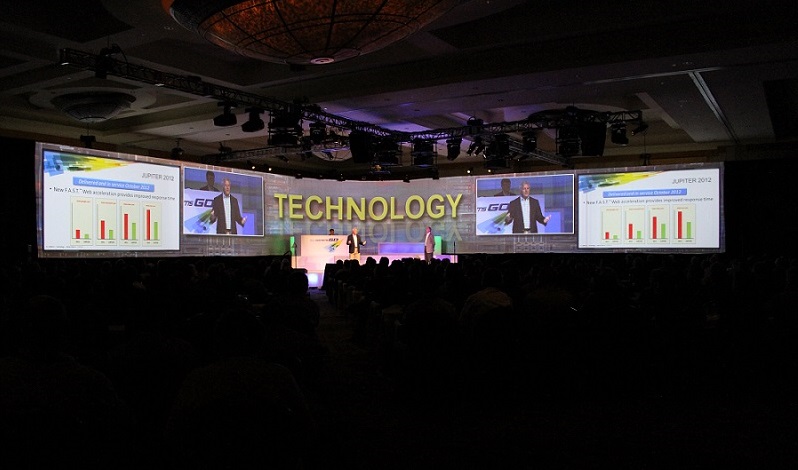 That is what the attendees at Hughes' annual meeting experienced, where over 450 senior executives, senior engineers, and sales leaders came together to recap the past year. Hughes is a billion-dollar company, and the world's leading provider of satellite internet for homes, business and government. With the thematic idiom "All Systems Go!" tying the presentations and media together throughout the meeting, TalkingTree Creative was successful in conveying a cohesive message that inspired the company's employees for the New Year.
The results of "All Systems Go!"? A clear strategy and direction for 2013 at Hughes was effectively communicated, and the full body experience left employees feeling motivated to bring forth their best ideas and work to continue to foster the company's growth.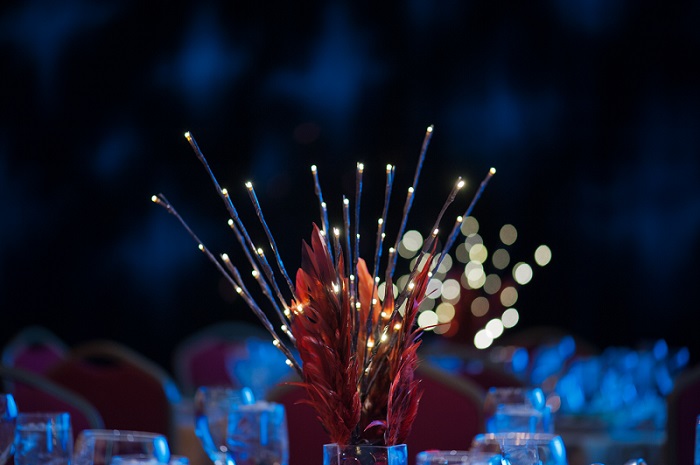 In our collaboration with Hughes, we coordinated the entire event, from creating the theme, designing the stage set, hiring the entertainment, handling the registration of attendees, decorating with digital decor and even managing the menu and the catering.
Branch out and let TalkingTree Creative handle your business' video production and event needs: we'll help cultivate your brand with one-of-a-kind, strategic, visual solutions. Contact us today to get started.
Follow TalkingTree Creative on Facebook, Twitter, Google+, and LinkedIn to stay up to date with our latest projects. Get a dose of visual inspiration by checking us out on YouTube and Pinterest, too!