Online Marketing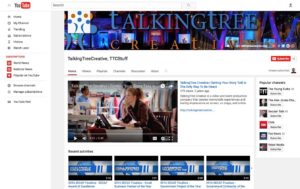 A commanding and engaging social media presence is a necessity in today's online market. YouTube is the second most searched website, and every brand is fighting to create compelling content for it. If you're not already, you should be.
Casting your product or service in an engaging, interactive light is the key to gaining and maintaining followers who identify with your brand. Creating digital content requires production savvy, storytelling moxie, and skillful pacing. This is where TalkingTree Creative shines. Using our combined experience and passion for the creative arts, we'll help you achieve your online marketing goals. Promote your products, establish yourself as a thought leader, and define your online image, all through video.
We create pieces that are sharp, informative, and engaging. We don't have to rely on unnecessary hype or off-putting statements to garner online attention. We'll just tell your truth, and we'll tell it well. Honesty and transparency sell products, and we've honed these skills in our two decades of creating and producing video.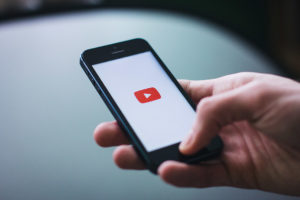 Image Pieces are an essential part of building and retaining your audience. Video gives you a medium to tell your story in an imaginative and compelling way. No matter what story you have to tell, let us show and tell your prospective customers about it.
At TalkingTree Creative, we produce online video content that both informs and entertains. Get in touch with us to create a professional piece with an illustrative and engaging narrative.
Our video pieces are multi-purpose investments. Play it at your next trade show, in your building's lobby, or post it to any video-sharing site. At TalkingTree Creative, we believe that image is everything – and we take pride in helping yours shine. Talk to us today about creating a narrative that helps build your presence online.