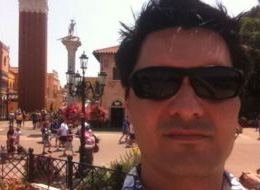 Jeremy Meyers
Senior Producer
Jeremy brings over 20 years of experience in the production industry to his clients and his artistic perspective is a perfect fit for TalkingTree Creative. After graduating from Art Institute of Pittsburgh in 1994, Jeremy began his career as an audio engineer. He produced and engineered music productions in recording studios and engineered live corporate events. Over the next few years, Jeremy not only expanded his audio engineering skills, he learned about video and installed both audio and video systems. Jeremy grew to provide audio design, production design, staffing and logistics and develop loyal customer relationships. His clients learned what we all know: Jeremy makes things happen for you while making you feel like you're the most important person in his life. He's a natural problem solver, exhibits strong leadership skills, keeps his cool under pressure, and is honest and dependable.
No wonder, people like him!
In recent years Jeremy has mastered; managing multiple productions at the same time, designing and visualizing scenic elements and executing experiential events through the integration of all the creative and technical elements available.
Jeremy became an independent producer in 2015 and joined TalkingTree Creative as an "adjunct" producer in 2016.
In his spare time he enjoys spending time with his family. His philosophy is you are only as good as your last show. Make every minute count. Never stop and always be early.
Jeremy lives in the Baltimore/Washington area with his wife and 2 kids when he's not on a show site.