Once a year The Washington Ballet holds their Annual Spring Gala, a benefit for community engagement and educational programs that support the accessibility of dance and cultural opportunities to all, regardless of means. The event adopts a new theme every year, transforming each spring celebration into a unique experience. This year, The Washington Ballet decided to pay tribute to recently deceased rock legend David Bowie. To achieve the "wow" factor that they so desired, The Washington Ballet sought out TalkingTree Creative to create the most immersive whimsical spring gala that they've had to date.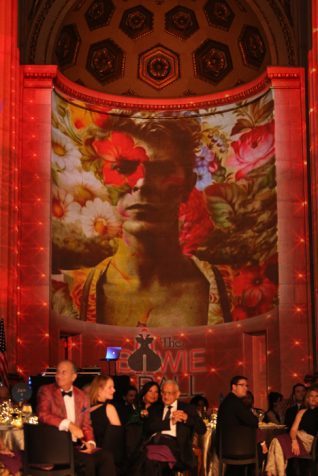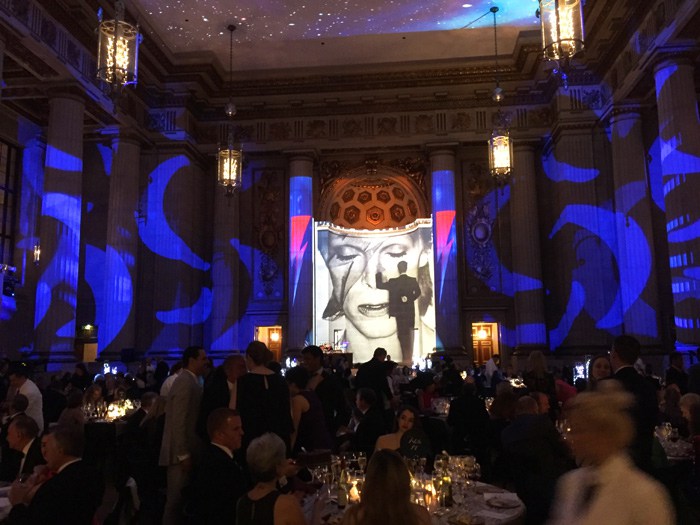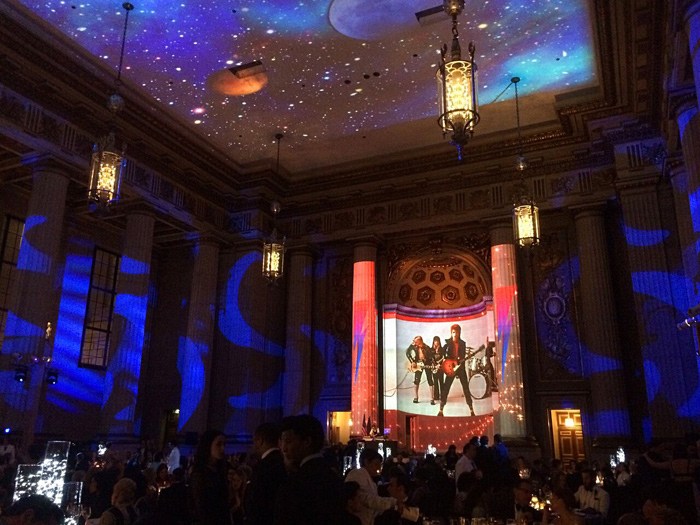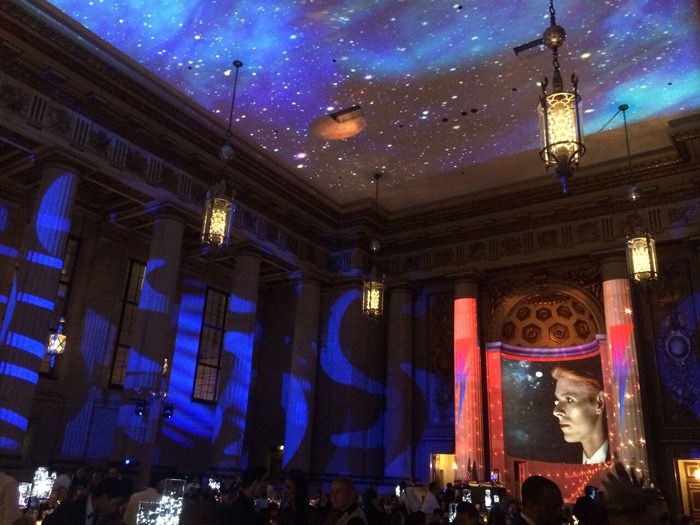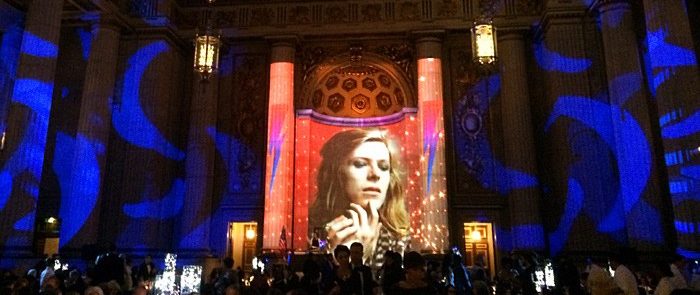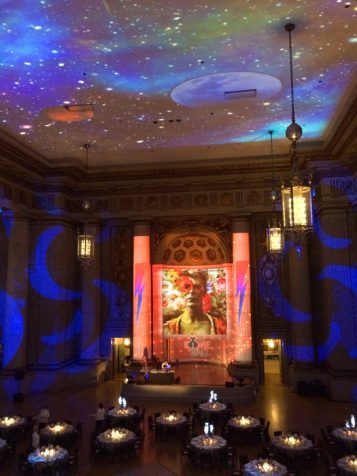 The structure of the evening consisted of a cocktail hour, two choreographed dance performances, speeches and recognitions, dinner, and social dancing. The venue of choice was the stunning Andrew W. Mellon Auditorium in Washington, D.C. – the perfect canvas for creative (expression) opportunity. After visiting the space, TalkingTree proposed the ideal solution for an architecturally impressive venue – projection mapping. Our goal was to transform the Mellon into a whimsical space oddity-esque wonderland using only lighting and projection.
TalkingTree then designed and produced four videos for the evening, three of which were projected on the curved wall under the gold molding above the stage and onto the adjacent pillars. For the walk-in look, the first video consisted of a floral David Bowie portrait with the Bowie Ball logo at its base, flanked by two iconic lightning bolts, all set upon a warm red twinkling background. The next was a beautiful montage of the great works of their guest of honor, Septime Webre, celebrating 17 years with the Washington Ballet. The video looped in the background as toasts and speeches were made in his honor.
The third video was created for the most extended portion of the evening, the dinner and dance party portion. TTC and The Washington Ballet combined efforts to collect as many David Bowie photos and music videos as possible. Using our findings and Bowie's greatest hits and groovy special effects, TTC created an out-of-this-world video compilation.
The fourth video really sky rocketed the event to the next level. We transformed Mellon's blank canvas ceiling into a vibrant and twinkling starry night sky with shooting stars, a moon, clouds, and even a rotating Mars!
Reviewing video previews meant for a three-dimensional surface can be hard to visualize, so the client wasn't sure what to expect. But once they stepped into the room and witnessed the projections dressing the ceiling, walls, and columns, they were absolutely blown away by the results. All the guests and stakeholders were 'wowed' by the whimsical David Bowie wonderland that the Mellon had become. Everyone took pictures and loked up in awe at the night sky around them. It was clear that we had set a new bar for their event: one we plan to exceed in years.