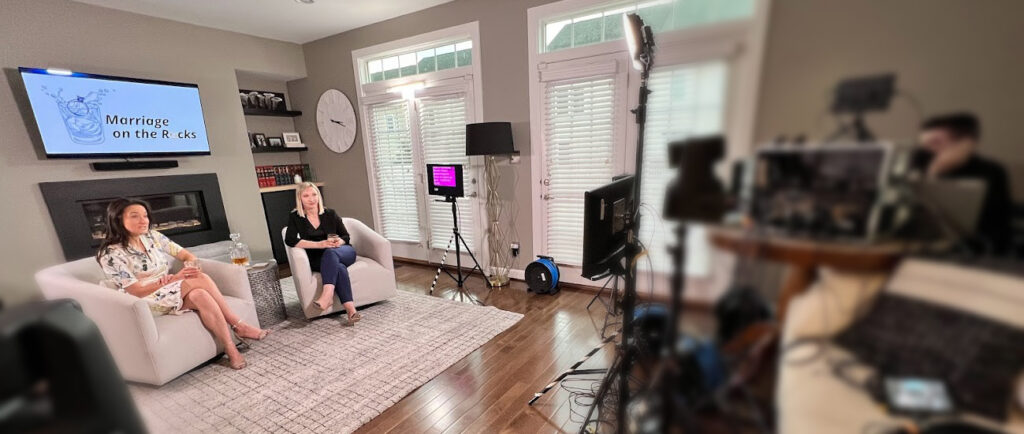 Emily Shank and Rachel Mech – 2 new partners at Offit Kurman – wanted to cultivate new clients for their family law practice and decided to produce informational video interviews where they answer commonly asked questions about hiring a divorce lawyer. 
The videos also offered guidance on navigating the process of going through a separation or divorce in a casual and upbeat setting.  The compelling title, "Marriage on the Rocks," used a play on words to unite the concept of having cocktails to relax and approach the often-rocky subject in a comfortable and casual conversation.  Each video in the series was about a different topic.
We produced the first three videos at 5 minutes each as a pilot for the program.  The segments were exceptional quality and broadcast ready, therefore, the identity we created for them needed to reflect credibility and success for the partners and the law firm.  Because this was a pilot and their budget was limited, our client wanted to test the waters with 3 episodes before committing to a full series of videos.
We designed and produced an animated logo for "Marriage on the Rocks" that branded the series and acted as an introduction to each episode.  We also consulted on themes, storyboarding, and script writing, which created a cohesive end product.  The set was designed on-location using Rachel's living room.  This choice created a comfortable environment and helped to keep production costs low.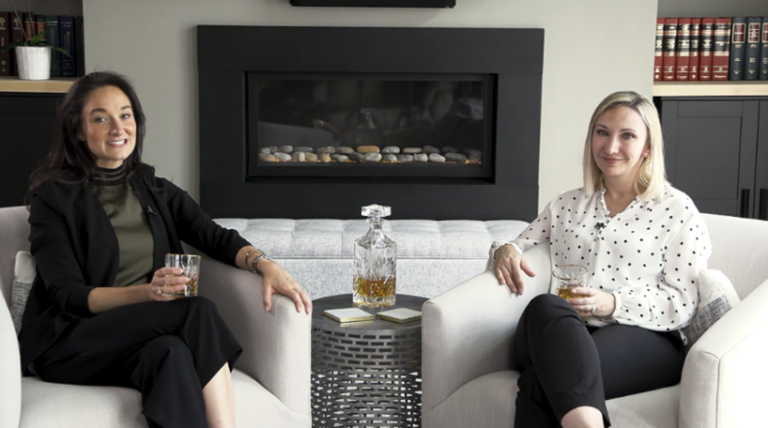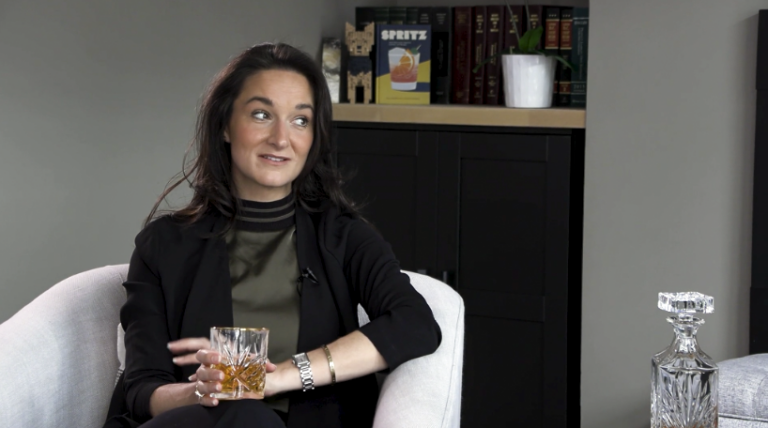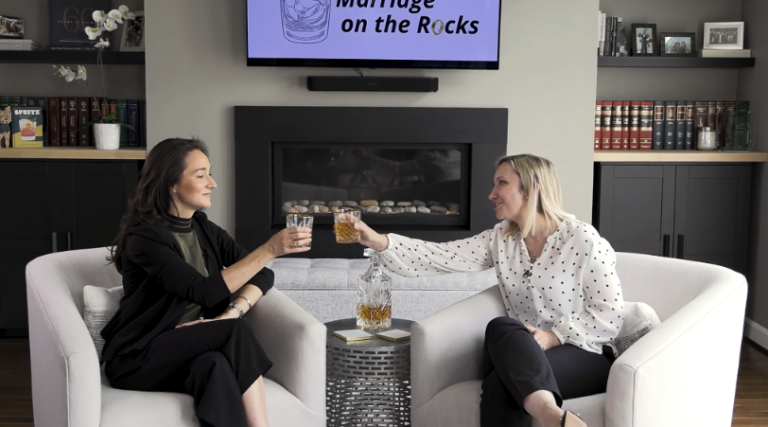 To continue working in a budget-friendly manner, we used three robotic cameras controlled by one camera operator. These high-end, cinematic-quality cameras use exceptional optics and 4k sensors to produce astounding image quality, color, and depth of field. This single-operator approach also helped us to economize the technical space needed in Rachel's living room. Mainly using diffused natural light from nearby windows, we didn't need lots of extra gear, and a few fill lights were all that was necessary to get a great shot.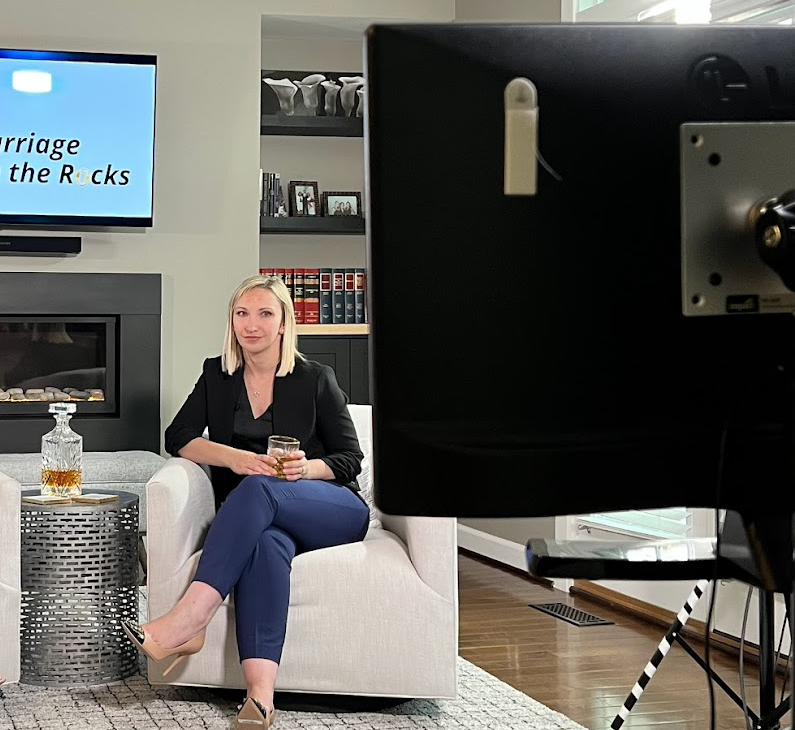 A teleprompter was added so Rachel and Emily could breeze through their script without needing several takes. This allowed our team to focus our efforts on capturing great-quality images and content for all three videos in a single day of production. 
Overall, this pilot was a great success and after posting the videos on social media and YouTube, the firm reports a steady stream of new clients.  We look forward to developing more content for them in the future.