The Human Rights Campaign national dinner was an evening of celebration, awareness, and education, reaching over 3,000 people in attendance. Every year the event brings high-profile speakers and A-list entertainers to raise funds as well as focus and energize HRC members for the coming year. The client sought TalkingTree for our technical expertise to create a stage design that would meet the artistic eye of the audience while exciting and empowering them.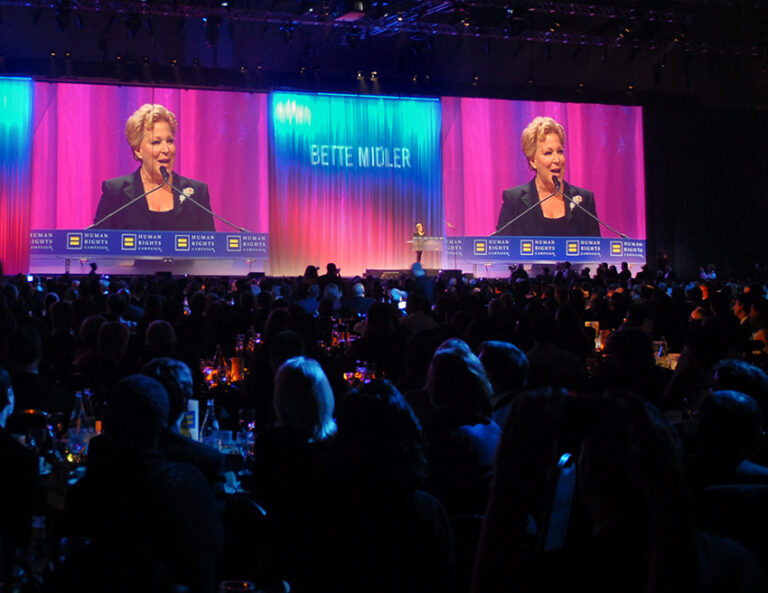 The TalkingTree Creative Solution:
TalkingTree emphasized the celebrity appearances of President Barack Obama, Lady Gaga, and cast members of Glee when developing the stage design. Three center stage screens played an integral role during the show acting as a grand reveal for each person. The key guests entered the stage from the back, and upon introduction, the screen in front of them would rise, creating a dynamic and compelling appearance. In addition to the rolling screens, TalkingTree designed a video system that automatically adjusted and placed each projected image to fit the changing size of the screen as it moved.

The audience remained in suspense and excited throughout the program by creating a dramatic reveal onstage for each special guest.