360, VR, & Immersive Video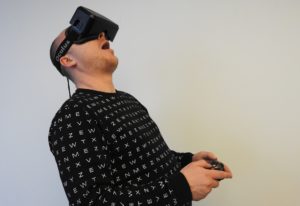 You may have heard these terms and like many, wondered what the fuss is all about.With the release of the Oculus Rift and a GAZILLION other VR headsets, virtual reality has hit the market in force. It has been said that VR will change everything. That's right, EVERYTHING! From live events to games – even how we watch digital content online, this is a quickly changing, cutting edge technology that is already permeating digital advertising and marketing as well as the digital arts.
TalkingTree Creative has been following this trend and as we tend to do, we have been researching, doing our homework, learning by trial and error, and testing our ideas. We have applied all we know about creating dynamic experiences on stage, on screen and online and taking it spherical.
And we're ready to produce and deliver 360, virtual reality content for you. Imagine if you could engage your customers in an environment of your design which they could discover through their own immersive experience. But first, let's break it down a bit to clarify exactly what these terms mean to us because it's really three different things that can work together.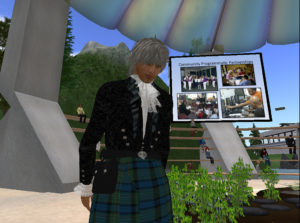 Virtual Reality (VR) – is the environment we present. When you put on a headset you are immersed into a world of sight and sound with which you can interact. This environment could be modeled in 3D the way many games are built or it can be (2d) 360 video which can seem like you're in a sphere of video. We can even create a 3d model of a room (which you can walk around in) and map the surfaces with 2d video. There is almost always some sort of interactivity in VR such as interacting with characters, interacting with the environment or choosing to play media.
360 Video – 360 simply means that the video has been shot in such a way that the video itself wraps around a full circle or sphere. On a web browser (or on YouTube) a 360 video is not immersive although it is interactive. You can drag your mouse across the frame and circle around the entire view of the video (always looking through the frame). However, 360 video is immersive when you wear a headset such as Occulus Rift, Samsung VR Gear, or Google Cardboard because the video is all around you. You can turn around completely and see everything that was around the camera array as if you are the camera.