Webcasts & Webinars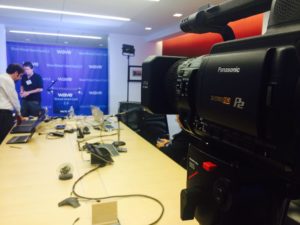 In today's business world, everyone is constantly on the go. With instantaneous access to email and company resources online, markets move at the speed of technology. Streaming your events through webcast or webinar is an excellent way to unite a geographically scattered workforce and customer base while maximizing your resources.
Informational lectures, demonstrations, training, product roll-outs – live events like these benefit multiple audiences, from employees and stakeholders to customers and clients. Streaming an event grows your audience and bolsters the likelihood of participation. Get the most out of your streaming event by collaborating with TalkingTree Creative. Our experience and passion for video production ensure that your next live project will be a wide-reaching success. At TalkingTree, we've engineered streaming video events for clients in every industry. We take precautions to ensure that the process is smooth, from the design of the webpage to onsite technical assistance.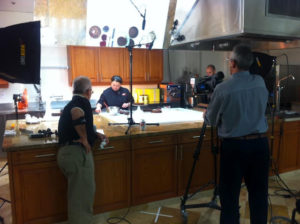 We host your program for an unlimited audience on the world's largest content delivery network. Our crew works with you to deliver a flawless production, and we always record and archive files to deliver to you locally. Using our knowledge of the creative arts, we can also provide you with interactive elements to make your live production more engaging.
Looking for a place to stage your event? Try out our studio, complete with a stage, customized backdrop, cameras, lights, and audio for hosting your presentation. Best of all, stream it live with no venue fee. We have everything you need to make your next webinar or webcast a rousing success.
Pick your place or ours – let TalkingTree Creative facilitate your next webcast. With over two decades in the production arts under our belt, we're ready to help you engage your audience in your next interactive web feature.