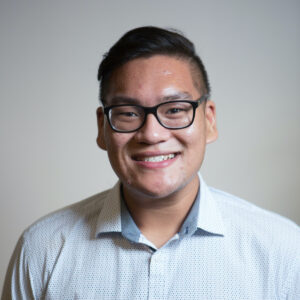 Jason Liu
Production Manager
As an organizer, Jason has always found purpose in bringing people together for an important cause. In his role as our team's Production Manager, Jason works with clients to bring their events to life through his event planning and project management skills. His creativity and attention to detail ensures that our clients always have a successful event. Event planning and production is constantly changing with new innovation and challenges. This aspect of the event industry excites Jason because he is passionate about learning and creatively developing the best event for our clients.
Jason went to the University of Florida majoring in Anthropology and minoring in Mass Communications. He also completed the Event Management Certificate Program at Montgomery College, where he interned at the Strathmore Hall in Bethesda, MD.  During his time in college, he was involved in multiple organizations that developed his interest in event planning. Through his professional career, Jason has become knowledgeable in various types of events including fundraising galas, conferences, and concerts.
Born in Taiwan and immigrating to the United States when he was four years old, Jason has developed a strong passion to support the Asian American community. He continues to be actively engaged in his community through his involvement in Sparks Magazine, an Asian American student publication.  He volunteers his time with the magazine as the Executive Director on the National Board where he oversees internal projects and communications.  During the weekends and outside of work, you can find him playing tennis, working out at his local CrossFit gym and indulging in cheat meals. He is always looking to try new restaurants in the DMV area, so feel free to send any suggestions!
In his spare time to unwind, his guilty pleasure is watching reality television or anything on Disney+. He is either streaming a Real Housewives franchise or a Star Wars or Marvel film.