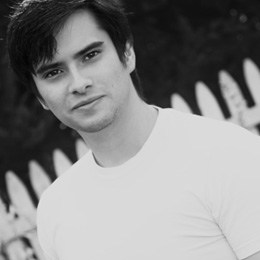 Christopher Judd
Multimedia Designer
Whether it's building computers or camera rigs, Washington-state native Chris Judd is immersed in findin g solutions for creative needs. As an inquisitive creative, Chris can manage the nuts and bolts of creative projects, while maintaining a vested interest in the final aesthetic.
Chris holds a degree in Electronic Media & Film, having graduated with honors from Towson University, where he also produced shows for the local WMJF TV channel. Shortly after graduation, he served as an assistant on major motion pictures and television productions throughout the Baltimore-DC Metro area. Hungry to produce his own creative projects, he left the motion picture industry to start his own creative LLC, Steel Side Media,which has served clients such as Clear Channel Airports and Clear Channel Outdoor. This gave Chris hands on experience in serving large corporate clients and promoting their message in the public arena. Chris wanted to focus more on his craft and less on running a business so his next step brought him to TalkingTree Creative as our multimedia designer. He is excited to expand his skillset by working in live production and to work with a larger team.
Having lived all over the country, Chris loves to travel and he has chosen Japan as one of his favorites. When he's not rendering videos, he's hitting the gym, crafting a new home-brew, or scheming another home improvement project.